Radio host Clay Travis today took a trip in the way back machine in order to expose CBS' hypocrisy in regards to the Hunter Biden laptop.
Travis shared a clip from an interview that reporter Lesley Stahl did with then-President Donald Trump for "60 Minutes."
"Two years ago Donald Trump told CBS's Lesley Stahl on 60 Minutes the Hunter Biden laptop was real and should be covered by the media," Travis pointed out.
Travis then noted that "Stahl said it couldn't be verified. Two years later @cbsnews has finally verified it. Trump was right. Again."
Fox News' Leo Terrell declared in a quote tweet of Travis, "President Trump is a Truthteller!"
President Trump is a Truthteller!https://t.co/SZrtVR1A5H

— TheLeoTerrell (@TheLeoTerrell) November 21, 2022
As we reported earlier, CBS News released a report this morning after performing an "independent forensic review" on a copy of Hunter Biden's laptop data.
The report has been mocked as being too little too late as the network apparently tries to save face with Republicans taking back the House of Representatives and preparing to investigate, in our opinion.
Catherine Herridge tweeted out a clip of the segment, which ran on the CBS "Mornings" show and said, "CBS News has obtained data from a laptop purported to have belonged to Hunter Biden."
"The data came directly from the source who said they provided it to the FBI under subpoena. @CBS_Herridge shares what was found during an independent forensic review," Herridge explained.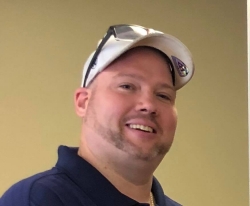 Latest posts by David Caron
(see all)