In a bizarre interview with ABC's George Stephanopoulos, actor Alec Baldwin denied pulling the trigger in the fatal shooting of cinematographer, Halyna Hutchins, on the set of the movie "Rust."
"I would never point a gun at anyone and pull the trigger at them, never," Baldwin insisted in a clip that is the first preview of the interview.
In regards to how a live round got in the gun, Baldwin claimed, "I have no idea. Someone put a live bullet in a gun. A bullet that wasn't even supposed to be on the property."
Santa Fe County Sheriff's Office issued a new search warrant on Tuesday detailing that investigators may have found the source of the live bullet fired by Baldwin on the "Rust" set.
According to the search warrant, longtime Hollywood armorer Thell Reed, the father of the film's armorer, Hannah Gutierrez-Reed, said in a statement to investigators that ammunition once in his possession "may match the ammunition found on the set of Rust."
In the interview, Baldwin lamented the situation and wondered, "I think back and I think of what could I have done?"
"She was someone who was loved by everyone who worked with (her) and liked by everyone who worked with (her), and admired… I mean, even now I find it hard to believe that (she's gone). It doesn't seem real to me," Baldwin added.
As for Baldwin's statement on how he didn't pull the trigger, one Twitter user suggested, "Baldwin wants the world to believe the gun fired on it's own. He didn't pull the trigger. 'The gun did it, not ME!' See? Guns are bad…"
Baldwin wants the world to believe the gun fired on it's own. He didn't pull the trigger. "The gun did it, not ME!" See? Guns are bad…

— AdmiralAndPoet (@PoetAdmiral) December 1, 2021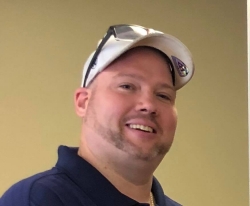 Latest posts by David Caron
(see all)