In December, Chris Wallace jumped ship from Fox News to join CNN and named President Jeff Zucker as one of the reasons he did so.
Now, the CNN president has resigned leaving Wallace reportedly "irate" and "second-guessing" his decision now.
In a statement that was previously released by CNN just two hours after his last show at Fox News, Wallace explained, "I am honored and delighted to join Jeff Zucker and his great team."
Zucker also shared his excitement with having Wallace at CNN as he said, "It is not often that a news organization gets the opportunity to bring someone of Chris Wallace's caliber on board."
A recent New York Times article wondered, "Can CNN's Hiring Spree Get People to Pay for Streaming News?"
Wallace is the prized hire for CNN+, which is expected to go live by late March, which, as the Times noted, amounted to late arrival to the subscription-based streaming party, more than three years after Fox News launched Fox Nation.
Zucker said in an interview prior to his resignation, Zucker explained, "We do want a service that has a wider aperture and is broader than just today's bleak news."
A TV industry insider told Radar Online, "Chris is the type of person who makes it known if he doesn't like something He went over there for Zucker and now Zucker is gone. Wallace feels that he has been stiffed. He's got no staff, no Executive Producer and the guy he gave up a prized gig for has just walked out the door."
As the Times explained, Zucker was gambling that CNN+ can entice new viewers — and bring back some old ones.
Fox News has been destroying CNN in the ratings battle and their traditional broadcast viewership has dropped significantly from a year ago, thanks to what the Times blamed as a post-Trump slump and waning audience interest.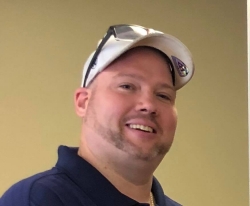 Latest posts by David Caron
(see all)