Judge Jeanine Pirro responded today to Joe Biden's attempts to squash recession concerns on Fox News' "The Five."
In a clip that she shared in a tweet, Pirro declared, "Joe Biden can't lie his way to the next election! #TheFive"
Pirro told co-host Harold Ford, "We have a president of the United States who doesn't know how to lead so he doesn't know how to do all those things that you suggested he does."
"Look, what we've got is an administration that is doing nothing but siding with the president and going on national television and lying to us about the economy, about inflation."
"You think I want to listen to Janet Yellen, she's the one who said inflation was transitory. You think I want to believe her now when she says that a recession is not inevitable?"
"Ok, so you've got (Jerome) Powell, and Yellen, and (Brian) Deese, and then Joe Biden comes out and he says, 'Oh no a recession is not inevitable, I just got off the phone with Larry Summers.'"
"Yeah and what did he tell you? That you're losing or that a recession is coming?"
"This administration gives absolutely no evidence of what they are going to do to prevent this recession from coming."
"All they do, they're like a bunch of little girls who are in school and say, 'Just say this, just tell them you say this, just say this' they all say the same thing and act like it's the truth, it's not the truth."
Pirro then laid out why she thinks the economy is heading to a recession and then questioned why Biden would segue to "electric vehicles" instead.
Joe Biden can't lie his way to the next election! #TheFive pic.twitter.com/P0gGxnbwvG

— Jeanine Pirro (@JudgeJeanine) June 20, 2022
Previously, we reported on Biden's comments today where he chastised a reporter for asking him about the potential looming recession.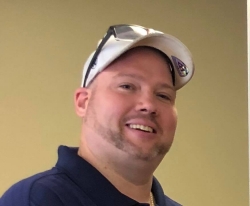 Latest posts by David Caron
(see all)