Today on Fox News' "The Five" co-host Jeanine Pirro discussed comments made this morning by actress Amber Heard's attorney.
Pirro said that she believes Heard "created a wrath that wasn't there" because she tried to "ride on the wings of battered women."
In her 2018 op-ed that led to the lawsuit, Heard claimed that she "spoke up against sexual violence — and faced our culture's wrath."
In a tweet where she shared a clip of the segment, Pirro insisted, "Amber Heard talks about how she felt the wrath of society. No!"
"You created a wrath that wasn't there because you tried to ride on the wings of battered women," Pirro declared.
In the clip, Pirro reported that Heard's attorney said that she was going to appeal, but Pirro said she doesn't know what Heard is "going to appeal about."
Pirro is a former judge and district attorney and she said that she doesn't know if Heard has the money to appeal, although Pirro noted there are reports that she had just bought a new house.
It appears that although she didn't just buy the house, Heard did recently just start living in the nearly $800k house that she purchased in Yucca Valley, CA.
Pirro also suggested that Heard "hurt" battered women, "the women coming forward." As we reported yesterday, Heard described the verdict as a "setback" for women.
Amber Heard talks about how she felt the wrath of society. No! You created a wrath that wasn't there because you tried to ride on the wings of battered women #TheFive pic.twitter.com/Xu9RPjVRyR

— Jeanine Pirro (@JudgeJeanine) June 2, 2022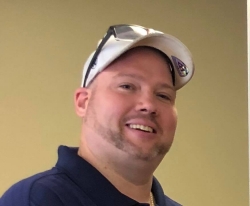 Latest posts by David Caron
(see all)