White House press secretary Jen Psaki appeared to have trouble coming up with a concrete answer today after Fox News' Peter Doocy asked her about differing mask mandates at today's press briefing.
Ultimately, Psaki's initial response to his question was to establish that neither she nor Doocy are doctors as she searched for the best way to answer.
Doocy referenced the decision today by a federal judge to strike down the airplane mask mandate and how Psaki called it "disappointing" at the beginning of the press briefing.
"Why is it that we can sit here in the White House briefing room with no masks but people can't sit in an airplane cabin with no masks?" Doocy asked.
Psaki replied, "Well Peter, I'm not a doctor, you're not a doctor that I'm aware of, if you're a doctor, I wasn't aware of that until today."
Doocy can be seen shaking his head and confirming that he isn't a doctor as Psaki continued, "Ok, not a doctor, just making sure, I don't know."
One reporter next to Doocy chimed in, "Nor do you play one on TV," which caused Psaki to agree that "nor does he play one on TV."
Psaki then went into an explanation of how Washington D.C. is in a green zone, which makes masks optional.
After Doocy asked if perhaps Biden would support if a flight was leaving from a green zone, "Would those people have to wear masks?"
Psaki gestured with her hands that there is a "difference" between people on an airplane versus being in a "location" like Washington D.C.
Jen Psaki BURSTS into enraged tantrum when Peter Doocy asks her about BASED Federal Judge who DESTROYED Biden's CDC Plane, Train Mask mandates

Chucky starts spewing molten LAVA!🤡 pic.twitter.com/hmi0GPMWKK

— Benny (@bennyjohnson) April 18, 2022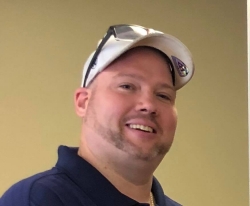 Latest posts by David Caron
(see all)