Former White House press secretary Jen Psaki resurfaced today during an NBC "Meet the Press" roundtable and claimed that former President Donald Trump has "evil charisma" that shouldn't be underestimated in his presidential run.
Psaki joined host Chuck Todd as well as other panelists and also discussed Florida GOP Gov. Ron DeSantis' prospects as well as the prospects of former Vice President Mike Pence.
In a clip shared by the "Meet the Press" Twitter account, Psaki began, "I think Democrats and sane Republicans underestimate Trump at their own peril because in order for Trump not to win the nomination, there has to be a better alternative, that's how primaries work, right?"
"This man, Ron DeSantis, he's either the savior or he's currently at his peak. Mike Pence, with all due respect, didn't exactly set the world on fire politically before he was selected to be his running mate," Psaki acknowledged.
Psaki then insisted, "So the question is, who's the alternative? Trump has some evil charisma that helps him win the nomination."
"The nomination process is long. What is going to happen here? And my view is people should not underestimate him," Psaki concluded.
WATCH: Former Biden Press Secretary Jen Psaki says "Trump has some evil charisma" that could help him win the Republican nomination in 2024.@jrpsaki: "Democrats and sane Republicans underestimate Trump at their own peril." pic.twitter.com/r3JaCMSgxL

— Meet the Press (@MeetThePress) December 4, 2022
Trump today seized on the recent #TwitterFiles dump by sharing a clip from the final 2020 presidential debate moderated by NBC correspondent Kristen Welker in a Truth Social post.
Trump attempted to hold Joe Biden accountable for the contents of the laptop but the then Democratic nominee tried to dismiss it by calling it Russian disinformation.
Biden referenced a letter signed by 50 former senior Intelligence officials that the disclosure of emails had "all the classic earmarks of a Russian information operation."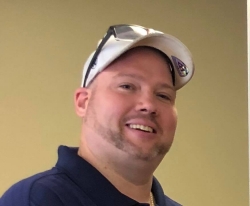 Latest posts by David Caron
(see all)