At the end of a press conference today, Joe Biden attempted to walk off while wishing the press a "Merry Christmas everybody, thank you," but Fox News' Peter Doocy attempted to get in one last question.
Doocy asked, "Do you still think that the stories from the fall about your son Hunter were Russian disinformation and a smear campaign like you said?"
Biden laughed and responded, "Yes yes yes. God love you, man. You're a one-horse pony, I'll tell you, thank you."
"I promise you, my justice department will be totally on its own making these judgements about how they should proceed, thank you," Biden added.
Joe Biden laughs when Fox News' Peter Doocy asks if he still thinks the allegations against Hunter Biden are Russian disinformation:

"Yes, yes, yes. God love you, man. You're a one horse pony." pic.twitter.com/x8HEvPjpFn

— Daily Caller (@DailyCaller) December 22, 2020
GOP national spokesperson Elizabeth Harrington was incredulous at the gaffe and quoted in a tweet, "a one horse pony."
A "one horse pony." pic.twitter.com/1VIpApXUDv

— Elizabeth Harrington (@LizRNC) December 22, 2020
Harrington then replied to her own tweet, "Actual one-trick pony: Democrats yelling, 'RUSSIA RUSSIA RUSSIA.'"
In another reply, Harrington added, "Another one-trick pony: Biden selling his office to highest bidding commie."
Another one-trick pony:

Biden selling his office to highest bidding commie.

— Elizabeth Harrington (@LizRNC) December 22, 2020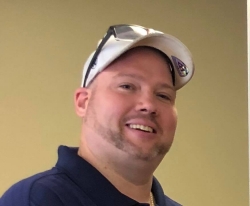 Latest posts by David Caron
(see all)