We reported Thursday on a clip of Democratic presidential nominee Joe Biden's interview with CBS's "60 Minutes" that was released at the time and today the full interview was released.
During one part of the interview, he told Norah O'Donnell, "I've never, ever supported defunding police, matter of fact we need to give more funding to the police, for different reasons."
In a July interview, however, Biden said that "Surplus military equipment for law enforcement, they don't need that. The last thing you need is an up-armored humvee coming into a neighborhood, it's like the military invading, they don't know anybody, they become the enemy, they are supposed to be protecting these people."
Activist Ady Barkan interrupted before Biden could move on and asked, "Can we agree that we can redirect some of the funding" to which Biden responded, "Yes, absolutely."
Biden also insisted in the interview that "Any use of violence, burning down stores, smashing windows, that is a crime, people should be arrested, no justification for it."
"I've never, ever supported defunding police," says Joe Biden. https://t.co/h41Bd0jRIW pic.twitter.com/cGpCRuWoLd

— 60 Minutes (@60Minutes) October 26, 2020
Supporters of Biden are not heeding his calls as the videos of their wrong-doing continue to circulate. The NYPD are investigating an incident where someone threw projectiles at driving participants in a "Jews for Trump" caravan today.
.@NYPDDetectives are investigating this incident and looking for information in regard. Call @NYPDTips at #800577TIPS. https://t.co/pyqQ2Bfkhb

— Chief Terence Monahan (@NYPDChiefofDept) October 25, 2020
Another video showed Antifa black bloc rioters attacking "Jews for Trump" caravan participants in Manhattan with The Village People's "YMCA" playing in the background.
Antifa black bloc rioters attack the "Jews for Trump" caravan participants in Manhattan. The Village People is blasting in the background. pic.twitter.com/R2Fd2nTXbg

— Andy Ngô (@MrAndyNgo) October 25, 2020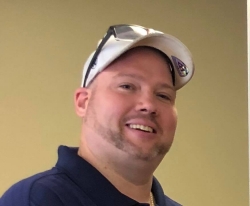 Latest posts by David Caron
(see all)