National Security Council strategic communications coordinator John Kirby appeared at today's White House press briefing and was pressed by Fox News' Peter Doocy on classified documents.
Doocy asked Kirby, "John, how hard is it to walk out of a SCIF (sensitive compartmented information facility) with classified material?"
Kirby responded, "Everybody who goes into a SCIF knows what the requirements are to go in and knows what the requirements are to go out."
"You know… you can't bring personal devices in, and you certainly can't leave with material unless that material is appropriately secured," Kirby explained.
Doocy then wondered, "And usually, what happens to someone in the chain of command if they do leave with a piece of classified material that they're not supposed to have or that is not secured?"
At that point, Kirby was able to get a response in to try and defend Joe Biden and his apparent "mishandling" of classified documents.
"I think if, if you do it inadvertently or you do it and you, you realize… you don't have it secured in a locked bag… you self-report, which is exactly what the president did, self-reported," Kirby claimed.
Of course, the "self-reporting" only occurred after roughly 10 documents were initially discovered by Biden's personal attorneys in his vice-presidential office at the Penn Biden Center for Diplomacy and Global Engagement in Washington.
REPORTER: "How hard is it to walk out of a SCIF with classified material?"

KIRBY: "Everybody who goes into a SCIF knows what the requirements are to go in and knows what the requirements are to go out. […] You certainly can't leave with material." pic.twitter.com/s4LT1186y1

— Breaking911 (@Breaking911) January 25, 2023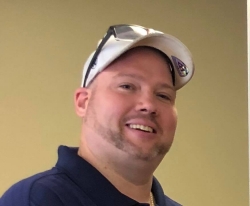 Latest posts by David Caron
(see all)