Meta today reinstated the accounts of Donald Trump on Facebook and Instagram after a more than two-year ban from both platforms.
The company followed the lead of Twitter CEO Elon Musk, who reinstated Trump's accounts after the results of a poll asking if he should came back favorably.
In Trump's final Facebook post, before he was banned, he said on Jan. 6, 2020, "I am asking for everyone at the U.S. Capitol to remain peaceful. No violence! Remember, WE are the Party of Law & Order – respect the Law and our great men and women in Blue. Thank you!"
On Instagram, Trump posted on Jan. 5, 2020, a flyer encouraging supporters to join him at the Save America March in Washington D.C.
"I will be speaking at the SAVE AMERICA RALLY tomorrow on the Ellipse at 11AM Eastern. Arrive early — doors open at 7AM Eastern. BIG CROWDS!" Trump said at the time.
The reinstatements, like Trump's Twitter reinstatement, were almost like reopening a time capsule in a sense.
Trump has yet to tweet since his reinstatement to Twitter and it is unclear if he will utilize either platform that he has now been reinstated to.
However, Trump's campaign officially requested for him to be allowed back on the platform earlier this month, according to reports.
BREAKING: Fmr. President Trump's Facebook And Instagram Accounts Reinstated https://t.co/DqQ3QHQr8G

— Breaking911 (@Breaking911) January 25, 2023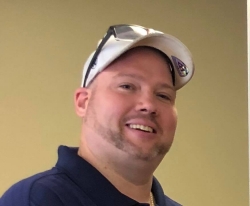 Latest posts by David Caron
(see all)