MSNBC's Joy Reid reported yesterday on Gabby Petito, a young White woman who was found dead in Wyoming over the weekend.
While Reid did say some of the things that a compassionate person would say regarding the situation, she ultimately was using the segment to bring awareness to a racial cause that she determined needed to be stated.
Reid lamented, "The way this story has captivated the nation has many wondering, why not the same media attention when people of color go missing?"
"Well, the answer actually has a name. 'Missing White woman syndrome,' the term coined by the late and 'great' Gwen Iffel to describe the media and public fascination with missing White women like Laci Peterson or Natalee Holloway while ignoring cases involving missing people of color," Reid explained.
Reid then brought two guests on the show and went on to describe another case of a missing person of color who was last seen going into the desert, which she said made it similar to what happened to Petito.
"I never heard of it until this friend of mine sent it to me, that's the issue, isn't it," Reid asserted, talking about the missing man.
Of course, Reid shared a screenshot of an article from The Grio about the disappearance, which shows that there is media coverage on what is happening.
It also should be noted that Reid has a platform on MSNBC where she could choose to talk about all of the people of color who have gone missing, but instead she often chooses to use it to complain about former President Donald Trump, in our view.
The Gateway Pundit's Cassandra Fairbanks offered her opinion on Reid's complaints and said in a tweet, "Just say you hate White women already @JoyAnnReid. The people who spammed us with wall to wall George Floyd are seriously angry that people care about a murdered woman."
While it is unclear whether Reid hates White women or not, as long as they are Democrat they are likely okay, unless of course, they go missing and get more media coverage than people of color who go missing.
Watch below:
Just say you hate white women already @JoyAnnReid.

The people who spammed us with wall to wall George Floyd are seriously angry that people care about a murdered woman. https://t.co/ZLo5hosdPO

— Cassandra — Peta Kills Animals (@CassandraRules) September 21, 2021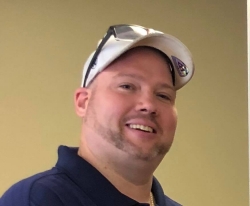 Latest posts by David Caron
(see all)