White House press secretary Karine Jean-Pierre sparred with Fox News' Peter Doocy today over the record numbers of illegal immigrants that have been streaming over the border since Joe Biden took office.
Doocy prefaced his question by noting, "DC Mayor sent the White House a letter asking for national guard help with migrants who have bused here from Texas and Arizona."
"Is the president going to approve that request for the national guard?" Doocy asked.
Jean-Pierre responded, "So, as to your question on the national guard, I refer you to the Department of Defense, they will have that answer for you, but we have been in regular touch with Mayor Bowser and her team."
"I said this before and I said this last week about Republicans using migrants as a political tool and that is just shameful and that is just wrong," Jean-Pierre claimed.
Jean-Pierre continued, "There is a process in place for managing migrants at the border, this is not it, what they are doing currently, that includes expelling migrants as required by court order under Title 42, transferring them to ICE custody, or placing them in the care of local NGOs as they await further processing."
"Again, so what Republicans are doing what they are doing, the way they are meddling in the process and using migrants as a political pawn, it's just wrong," Jean-Pierre added.
Doocy pushed back by wondering, "So the White House's preference would be for small towns in Texas and Arizona to have to take care of these migrants rather than a large metropolitian like Washington D.C.?"
"That is not what I said," Jean-Pierre insisted twice as Doocy fired back, "That is what you said."
Doocy then asked, "If they don't go to big cities, where should they go?"
Jean-Pierre continued to insist that it was just a matter of Republicans using the illegal immigrants to score political points while pushing "the process."
NOW – White House: "Republicans are using migrants as a political tool."pic.twitter.com/gktB7OM55N

— Disclose.tv (@disclosetv) July 28, 2022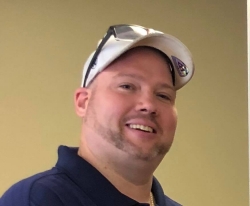 Latest posts by David Caron
(see all)