While there is often debate about whether a native to a state should run for office or even live there, it often is an argument used by those in red states or former red states where Democrats have recently moved there.
In the case of New York Governor Kathy Hochul (D) and GOP nominee Lee Zeldin, however, the opposite has occurred.
At a rally yesterday, Hochul said that Zeldin, along with GOP Congressional candidate Marc Molinaro and the 45th President Donald Trump, should leave New York.
"Trump and Zeldin and Molinaro – just jump on a bus and head down to Florida where you belong. OK? Get out of town. Because you don't represent our values," Hochul declared.
Zeldin, who was born in the state, responded to the dig last night in a tweet, "Wow @KathyHochul. You're losing your marbles lady."
"Won't take you up on your psycho demand to leave New York, but what I will do is get in my car right now, drive to NY-19, & do everything in my power to make sure @marcmolinaro wins tomorrow's Special Election," Zeldin insisted.
Hochul was rallying for Democrat Pat Ryan, who is running against Molinaro in the election that is taking place today.
A recent poll showed Molinaro leading 46 percent to 43 percent as the two vie for a seat that was previously held by a Democrat.
Democratic strategist Jon Reinish attempted to downplay any attempts to view the race as a litmus test for November's midterms by noting that it was being held "in the dog days of August."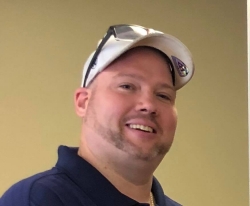 Latest posts by David Caron
(see all)