According to a new report, the Biden Administration likely facilitated the FBI Trump raid using a Watergate-era precedent despite the previous White House denial and silence.
Memos reviewed by Just the News show that then-White House Deputy Counsel Jonathan Su was engaged in conversations with the FBI, DOJ, and National Archives as early as April.
That was shortly after 15 boxes of classified and other materials were voluntarily returned to the federal historical agency from Trump's Florida home.
Su conveyed to the Archives that President Joe Biden would not object to waiving Trump's claims to executive privilege, by May.
Last Sunday, Trump called on the FBI to return documents reportedly seized at Mar-a-Lago that are protected by attorney-client and executive privileges.
In a Truth Social post, Trump declared, "It has just been learned that the FBI, in its now famous raid of Mar-a-Lago, took boxes of privileged 'attorney-client' material, and also 'executive' privileged material, which they knowingly should not have taken."
"By copy of this TRUTH, I respectfully request that these documents be immediately returned to the location from which they were taken," Trump insisted, adding, "Thank you!"
As we previously reported, White House press secretary Karine Jean-Pierre denied that the White House had any prior knowledge of the Mar-a-Lago raid.
"No, the president was not briefed, was not aware of it, no one at the White House was given a heads up, no that did not happen," Jean-Pierre said at the time.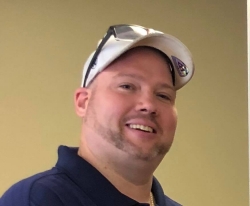 Latest posts by David Caron
(see all)