Former White House Press Secretary Kayleigh McEnany may no longer be able to speak her mind in the press briefing room, but she still has a large following on Twitter where she apparently is not afraid to air her criticisms of the new administration on day one.
After President Biden held a press conference in the White House today, a woman can be heard ushering out reporters from the room while the President prepares his things to leave.
A reporter was heard shouting over her commands and asked Biden about his 100 million vaccines plan.
Biden responded, "When I announced it, you all said it wasn't possible. Gimme a break, come on, man."
Tweeting about the press conference, McEnany said, "President Joe Biden didn't take questions" and "just snapped at a reporter."
McEnany then pointed out that "We got no answer on: whether Biden will force the Little Sisters of the Poor to provide contraception, whether he wants to make DC a state. What about court packing??"
With President Trump banned from Twitter, The Lincoln Project has now set their sights on taking down anyone who supported him, including Senator Ted Cruz (R-TX).
It also appears they are going after McEnany as they replied to her tweet with a sarcastic quip regarding where she graduated from. "I don't think Harvard is sending us their best," they said.
I don't think Harvard is sending us their best.

— The Lincoln Project (@ProjectLincoln) January 21, 2021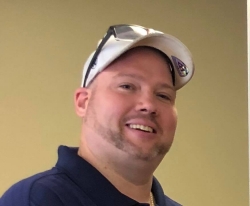 Latest posts by David Caron
(see all)