Hillary Clinton's former running mate in the 2016 presidential election and Sen. Tim Kaine (D-VA) was one of seven senators today who filed a complaint and urged the Senate Ethics Committee to investigate Sens. Josh Hawley (R-MO) and Ted Cruz (R-TX) in regards to the Jan. 6 siege on the Capitol.
The letter, addressed to Chairman Christopher Coons (D-DE), Vice Chairman James Lankford (R-OK), is signed by Kaine as well as Sens. Sheldon Whitehouse (RI), Ron Wyden (OR), Tina Smith (MN), Richard Blumenthal (CT), Mazie Hirono (HI), and Sherrod Brown (OH).
In the letter, the Dems state that they believe that "By proceeding with their objections to the electors after the violent attack," the pair of Republican senators "lent legitimacy to the mob's cause and made future violence more likely" and "have been denounced by individuals across the political spectrum
A list of four "facts" are provided in the letter and explained including one that has been controversial lately where Dems have claimed that "the Events on January 6 Were Coordinated, and May Have Been Coordinated With Members of Congress."
The Dem senators ask the chairman and vice chairman to investigate whether their actions constitute "improper conduct" or otherwise violate the Senate code of ethics.
The letter concludes by asserting that the investigation is needed to "protect the integrity, safety,and reputation of the Senate" and they ask for the Committee to "offer recommendations for strong disciplinary action, including up to expulsion or censure."
Hawley issued a rebuke to the letter in a statement where he said, "Joe Biden and the Democrats talk about unity but are brazenly trying to silence dissent. This latest effort is a flagrant abuse of the Senate ethics process and a flagrant attempt to exact partisan revenge."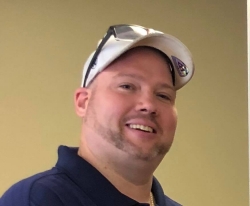 Latest posts by David Caron
(see all)