Fox News' Kayleigh McEnany ripped Joe Biden today for his administration's delayed response to the nationwide shortage of baby formula as she said during "Outnumbered" that he is always late to the party.
The Biden administration subsequently invoked the Defense Production Act yesterday, roughly three months after the shortage was triggered after the FDA shut down a major baby formula manufacturing plant due to contamination problems.
In regards to whether or not she thinks Biden can change, McEnany said, "We have a president who serially chooses to ignore those around him, some of whom are giving him wise advice."
"He is the guy, who is always late to the party and I'm not talking ten minutes fashionably late, I'm talking showing up when the cake is eaten and the streamers are coming down and everyone is like, 'Who is this weird guy sauntering in,'" McEnany explained.
McEnany told co-host Harris Faulkner, "It was October, October Harris when a hard-page 34-page document was sent from a whistleblower to the FDA warning about the baby formula crisis."
"It's what? May Mid-May? Where were they? And just yesterday we get the Defense Production Act. Well done, Mr. Late to the Party," McEnany lamented.
Faulkner then played a clip from her show, "The Faulkner Focus" where U.S. House Rep Elise Stefanik (R-NY) said that Democrats only acted after Republicans demanded accountability from the FDA and called for a plan to fix the shortage.
"Joe Biden was forced to change his schedule to get on the phone with formula manufacturers because House Republicans had a press conference on this," Stefanik insisted.
Stefanik pointed out that, "Democrats have been asleep at the switch."
Biden's invocation of the DPA came as part of what the administration is calling "Operation Fly Formula" program in which the Pentagon was directed to use military contracts to ship in formula that meets U.S. health and safety standards from overseas.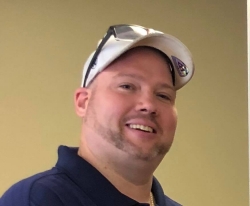 Latest posts by David Caron
(see all)