Former President George W. Bush had an epic fail when he recently attempted to condemn Russia's invasion of Ukraine during a speech.
Bush instead ended up saying "Iraq" instead of Ukraine, which led former Twitter CEO and the company's co-founder, Jack Dorsey, to say that it wasn't a "slip up," but rather the "Truth."
In a clip shared in a tweet by BBC News, Bush said, "The result is an absence of checks and balances in Russia and the decision of one man to launch a wholly unjustified and brutal invasion of Iraq… I mean of Ukraine."
Bush then added "Iraq too, anyway, I'm 75," as the crowd laughed.
Dorsey declared in a quote tweet of the clip, "not a slip up…it's truth."
not a slip up…it's truth. https://t.co/HgTKW96LIp

— jack⚡️ (@jack) May 19, 2022
Trump supporter "Brick Suit" shared an edited clip in a reply that showed the moment that Bush knew "he f#×$%d up."
It was at this moment that he knew…
he f#×$%d up. pic.twitter.com/sav8pnaBzV

— Brick Suit (@Brick_Suit) May 19, 2022
As Fox News pointed out, Russia has not invaded Iraq, and the Kremlin reportedly gave Saddam Hussein's government intelligence to combat the U.S. invasion early on.
The supposed gaffe happened yesterday as Bush delivered remarks regarding the "importance of democracy and threats to democracy in the U.S. and abroad," Fox News reported as well.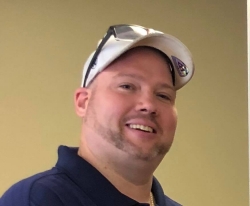 Latest posts by David Caron
(see all)