Fox News' Kayleigh McEnany responded after podcaster Joe Rogan praised her for her work as former President Donald Trump's press secretary.
In a video response, McEnany said, "Yes, Joe Rogan did give me high praises, I did see that. For many people, that was really nice for Joe Rogan to say that."
"I put in a lot of work as press secretary, studied until midnight most nights and I think it paid off because we came with facts, that is what we brought," McEnany explained.
McEnany concluded, "I'm glad that it was recognized and I'm very thankful to Joe Rogan for saying what we did, so yes, thank you."
Kayleigh thanks Joe Rogan for calling her the greatest Press Sect of all-time: "I put in a lot of work .. studied until midnight most nights, and I think it paid off because we came with facts." pic.twitter.com/fSOGfop6hB

— Ron Filipkowski 🇺🇦 (@RonFilipkowski) August 31, 2022
Rogan had criticized former Joe Biden White House press secretary Jen Psaki prior to his praise of McEnany, whose name he had a little trouble pronouncing at first.
"The only one who was good was [McEnany] who worked for Trump, that lady was a f*ckin assassin," Rogan insisted while talking with Aaron Rodgers.
Rogan continued, "That lady had like binders with footnotes, when anyone would say some sh*t, she'd say, 'That's interesting, because actually CNN said this' and then she would like quote it back to them and stuff it in their face."
"That lady was the best ever at that job. She's the Michael Jordan of press secretaries, she's a f*ckin wizard," Rogan gushed.
"That lady was a f**king assassin," Joe Rogan raves about Kayleigh McEnany. pic.twitter.com/7a7ywRAKjU

— Ian Miles Cheong (@stillgray) August 29, 2022
Left-wing troll Ron Filipowski shared the video of McEnany responding to Rogan which angered Trump haters.
"Of course @joerogan got it backwards, but it's something of a habit now!" left-wing "media personality" Alexandria Brangwin responded.
Of course @joerogan got it backwards, but it's something of a habit now!https://t.co/EWZUkII0Zs

— Alexandria Brangwin (@AlexBrangwin) September 1, 2022
Another left-wing Twitter user asked, "GOAT, really kkkaleigh?"
GOAT, really kkkaleigh?https://t.co/a4d5oLzves

— Boston Yankees Fan (@bostonsculler) August 31, 2022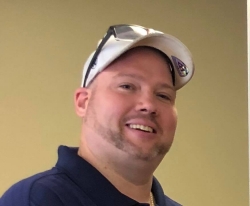 Latest posts by David Caron
(see all)