Fox News' Kayleigh McEnany schooled Bette Midler today after the left-wing actress suggested that women should just "TRY BREASTFEEDING" to overcome the baby formula shortage.
McEnany pointed out in a quote tweet that you can't breastfeed "if you've had a prophylactic double mastectomy."
In 2018, McEnany underwent the procedure, which greatly reduced the risk of her developing breast cancer as she was at greater risk due to an inherited gene mutation.
Midler was initially responding to a tweet from MSNBC's Stephanie Ruhle, who explained that "The baby formula shortage reveals an amazing secret oligopoly."
Ruhle claimed that three "American companies control over 90% of the (market)" and that "hugely restrictive regulations (thanks to big $ lobbying) prohibit foreign formulas."
"Name another industry/sector/product like this," Ruhle suggested.
Midler replied in a quote tweet, "TRY BREASTFEEEDING! It's free and available on demand."
"Not if you've had a prophylactic double mastectomy…" McEnany told Midler in a quote tweet of her own.
It is curious as to why Midler would jump into a discussion and make such a suggestion, although perhaps some of the criticism of the Democrats' failure to act could have something to do with it.
After being badly ratioed, Midler later attempted to somewhat walk back her statement as she said in a subsequent tweet, "People are piling on because of (the) former tweet."
"No shame if you can't breastfeed, but if you can & are somehow convinced that your own milk isn't as good as a 'scientifically researched product', that's something else again," Midler insisted.
Midler then added that the whole point of the original tweet, "The monopoly news" is "news" to her too, "no lie. #WETNURSES"
Not if you've had a prophylactic double mastectomy… https://t.co/VvyXs9FAqG

— Kayleigh McEnany (@kayleighmcenany) May 13, 2022
People are piling on because of former tweet. No shame if you can't breastfeed, but if you can & are somehow convinced that your own milk isn't as good as a "scientifically researched product", that's something else again. The monopoly news is news to me, tho, no lie. #WETNURSES

— bettemidler (@BetteMidler) May 13, 2022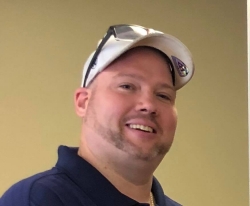 Latest posts by David Caron
(see all)