During and after a primetime speech delivered last night by Joe Biden, Fox News' Kayleigh McEnany unloaded in a series of posts on Truth Social.
McEnany began her critique as she reported that "Biden says 'I know politics can be fierce and mean and nasty.'"
"Shouldn't this guy look in the mirror right now?" McEnany asked.
In her next post, McEnany pointed out that, "Biden LITERALLY says 'Donald Trump and the MAGA Republicans' are a 'threat to the country' … RIGHT BEFORE he says 'I'm an American President — not of Red America or Blue America.'"
McEnany then mocked the fact that "After Biden says MAGA Republicans are… – a 'clear and present danger to our democracy' & – a 'threat to the foundation of the Republic', Biden calls for us to 'come together and unite'!"
In the final post, McEnany noted that "Standing in front of a hellish red background Biden called half the country, the MAGA Republicans 'threats' & 'clear and present dangers'"
"Then he says, 'empathy is the fuel of democracy-the willingness to see each other not as enemies but as fellow Americans…'!!!" McEnany emphasized.
It seems pretty clear that McEnany believes Biden isn't very good at trying to unite ultimately with the rhetoric that he gave during the speech.
Biden appears to be trying to win votes for the midterm elections in an attempt to hold onto his power and not face impeachment proceedings like his predecessor did after Democrats won the House in 2018.
Of course, this strategy almost guarantees that he will, should Republicans take the House back in the midterm elections.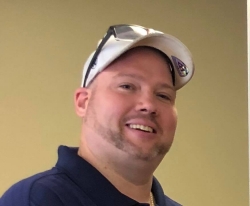 Latest posts by David Caron
(see all)