During her Fox News "Outnumbered" show today, Kayleigh McEnany criticized "Fancy" Nancy Pelosi for her "life of privilege."
McEnany's criticism comes after new details were revealed by Fox News in regards to Paul Pelosi's DUI arrest.
"We'll see if the same holds true for fancy Nancy's husband and I don't mean the cartoon, which is really good if you have a child."
"But fancy Nancy, it is really interesting, their lifestyle. You've got this freezer with this very expensive, very good Jenny's ice cream, and she's on late-night TV parading it around."
"Then you've got these very questionable financial dealings, and she essentially had to be railroaded into supporting the Stock Act that, like everyone in Congress supports."
"And then you have her sauntering into the hair salon on camera when no one else can get their hair done, and then this with their husband and the police privilege card, as I call it."
"This is a life of privilege. This is what it looks like and this is what Americans disdain. It's not the wealth. It's the using it in a way that is so hypocritical and completely counter to how the average American has to operate."
According to Fox News, a California law enforcement association said yesterday that it would review Paul's membership following reports he flashed his member card to officers during his DUI arrest in May.  
Laura Reed, a spokesperson for the group, told Fox News Digital in an email, "We will await the outcome of this trial and will evaluate Mr. Pelosi's membership status once we have all of the facts."
"If it is proven he violated our terms and conditions, we will revoke his membership and we would request that all membership items be returned as they are property of the 11-99 Foundation," Reed declared.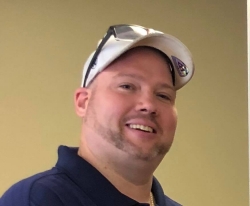 Latest posts by David Caron
(see all)