Yesterday, President Trump announced that he was going to issue an order "temporarily suspending immigration" into the United States. Americans For Prosperity (AFP), a group that claims to advance policies that will help people improve their lives, called the move "the wrong approach."
AFP is generally considered a conservative group that supports Republican candidates and were founded by the libertarian-leaning Koch Brothers. David Koch stepped down in 2018 due to declining health, leaving his brother Charles Koch as the sole family member to lead the company and their political and policy organizations.
In a press release on their website, they announced that Daniel Garza, President of The LIBRE Initiative, and Jorge Lima, SVP of Policy for Americans For Prosperity, released the following joint statement:
"This is the wrong approach. Ideas that further isolate America are not only contrary to who we are as a country but are misguided plays on our current anxieties."
"Actions to limit travel were reasonable to combat a virus that pays no regard to borders. But now, as the country begins to consider how and when to safely reopen, suspending all immigration will only serve to exacerbate the consequences Americans are dealing with and delay any economic recovery. History has shown us that proposals like this potential executive order could drastically limit the long term contributions, innovations, ideas and sheer grit that will be needed for our nation and economy to get back on track. We don't need to suspend our immigration system, we need to build a better one."
"We encourage the administration, lawmakers, and public health experts to find solutions that will put all willing and able hands back to work, so that people all across America can rebuild our economy and our country the way we always have – together."
The organization has at times split with the GOP under President Donald Trump. They launched a multimillion dollar campaign about the same time that David Koch stepped down, promoting free trade and warning against tariffs and protectionist policies.
Charles Koch, a critic of Trump, sat out the 2016 presidential election, and another of his organizations, Stand Together, plans to do the same in 2020.
Lima, on his Twitter, says that he is a believer in the potential of all individuals and does immigration reform at #StandTogether and Policy at #AFP.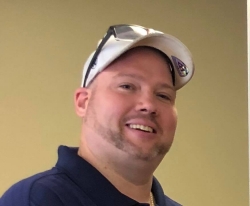 Latest posts by David Caron
(see all)