Yesterday, Kyle Rittenhouse appeared on BlazeTV's "You are Here" and told the hosts that he is no longer a fan of LeBron James after a hurtful tweet about him during the murder trial made by the NBA superstar.
As we had previously reported, James mocked Rittenhouse for breaking down on the stand when he first was describing the events that took place that fateful night in Kenosha.
"What tears????? I didn't see one. Man knock it off! That boy ate some lemon heads before walking into court," James said in the tweet.
During the interview last night, Rittenhouse told hosts Elijah Schaffer and Sydney Watson along with guest Sara Gonzales, "I was a Lakers fan too before he said that."
"I was really pissed off when he said that because I liked LeBron, and then I'm like, you know what, f*ck you, LeBron," Rittenhouse explained.
Kyle Rittenhouse with some words for Lebron James on the You Are Here podcast with @SydneyLWatson and @ElijahSchaffer pic.twitter.com/zfDGRh9XfK

— 🇦🇺 Staunch (@staunchzilla) December 7, 2021
After Rittenhouse said that, Watson laid into James by suggesting, "You have to give the man credit, it took all four of his brain cells to construct that tweet."
Watch the full interview titled, "Chillin' with That One Kid from Kenosha," below: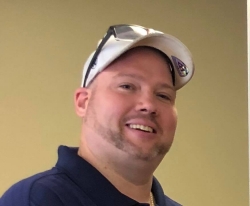 Latest posts by David Caron
(see all)