Lame duck Congresswoman Liz Cheney (R-WY), who was primaried in August, has teamed with U.S. Congresswoman Zoe Lofgren (D-CA) on a bill to reform the Electoral Count Act.
Lofgren is also on the Jan. 6 House Select Committee with Cheney and the proposal appears to be one result of their work on the committee.
The legislation was laid out in an op-ed written for the Wall Street Journal, titled, "We Have a Bill to Help Prevent Another Jan. 6 Attack."
"It's past time to reform the Electoral Count Act to make clear Congress can't overturn an election result," the subheading read.
Cheney and Lofgren intend to propose reforms "to protect the rule of law and ensure that future efforts to attack the integrity of presidential elections can't succeed."
The proposed law is based on four principles, the pair claimed, with two being reaffirming that the vice president does not have the authority to reject or delay the counting of electoral slates from a presidential election.
It would also raise the threshold for objecting to a state's electors from one House lawmaker and senator to one-third of both chambers.
"Our proposal is intended to preserve the rule of law for all future presidential elections by ensuring that self-interested politicians cannot steal from the people the guarantee that our government derives its power from the consent of the governed."
Cheney recently told CNN, "It doesn't matter what party someone belongs to if they are running on the basis that they will…refuse to certify legitimate election results in the future, they've got to be defeated."
.@Liz_Cheney: "It doesn't matter what party someone belongs to if they are running on the basis that they will…refuse to certify legitimate election results in the future, they've got to be defeated." pic.twitter.com/KUJR6yYn3d

— The Republican Accountability Project (@AccountableGOP) September 19, 2022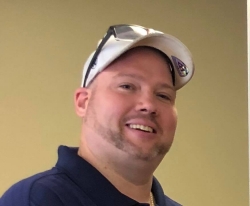 Latest posts by David Caron
(see all)