U.S. House Rep Lauren Boebert (R-CO) fired back today after fellow U.S. House Rep Chip Roy (R-TX) endorsed Florida GOP Governor Ron DeSantis for president.
The announcement from Roy was surprising, considering that DeSantis hasn't yet announced that he is indeed running for president.
Boebert announced that she has endorsed one of the candidates who is currently running and that is former President Donald Trump.
The MAGA War Room shared Boebert's announcement in a tweet and said, "Rep. @laurenboebert stands with @realDonaldTrump."
Rep. @laurenboebert stands with @realDonaldTrump 🇺🇸 pic.twitter.com/1RtniM74d5

— MAGA War Room (@MAGAIncWarRoom) March 16, 2023
Roy made his announcement in a press release on Wednesday, which he shared in a tweet and said, "Ron DeSantis for President of the United States #NeverBackDown #DeSantis2024."
In response, many pushed back on Roy, including Catturd, who shared a meme that received a more favorable response and said, "Don't care, still voting Trump."
March 15, 2023
Roy has also gone on the offensive, essentially accusing Trump of mishandling the COVID pandemic at the beginning with some of the retweets that he has made.
In one quote tweet, Roy said he agreed "100%" with a tweet that was made in response to another by American Greatness' Julie Kelly that said, "3 years ago, one of the worst decisions ever made by a president and an administration was announced to the public. Only a handful of us rejected this pseudoscience from the very start and predicted the outcomes—which ended up being far worse than we imagined. Never again."
Sean Davis, who is the CEO and co-founder of The Federalist, insisted, "That was the day the 2020 election was lost. The lockdown decision destroyed the economy, empowered corrupt bureaucrats Fauci and Birx to use the pandemic to end Trump's presidency, and sowed the seeds of the rigged mail-in election."
100%. https://t.co/pS2WFaAyIF

— Chip Roy (@chiproytx) March 17, 2023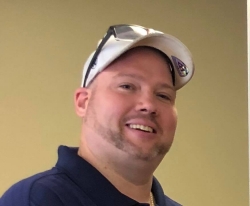 Latest posts by David Caron
(see all)