Yesterday, the U.S. government's foremost infectious disease expert, Dr. Anthony Fauci, appeared on CNN's "State of the Union" and said that the "horrifying" spate of mass shootings in the U.S. shows why he believes "gun violence" is a public health issue.
Host Dana Bash asked Dr. Fauci about "another epidemic in the U.S. and that is gun violence" and whether or not it is a public health issue.
"As a public health person, I think you can't run away from that. I mean, in this last month, it's just been horrifying." Dr. Fauci explained and wondered, "How can you say that's not a public health issue?"
U.S. House Rep Lauren Boebert (R-CO) took issue with his input on the topic in a tweet this morning, clearly not agreeing with his prognosis of the situation.
Boebert had questions herself for the doctor and asked, "Why is Dr. Fauci commenting on 'gun violence' at all?"
"Shouldn't he stick to what he knows…" Boebert stated, adding, sarcastically, "once he finds out what exactly that is?"
Lincoln Project Republican turncoat David Weissman responded to Boebert by suggesting, "He's American, he has a right to an opinion on gun safety."
He's American, he has a right to an opinion on gun safety.

— David Weissman (@davidmweissman) April 19, 2021
Another Twitter agreed with Boebert and replied, "He is mister knows it all."
He is mister knows it all.

— 🇺🇸🇺🇸 American 🇺🇸🇺🇸 (@shamashanenos) April 19, 2021
While many conservatives have taken issue with Dr. Fauci from the beginning, Republican elected officials have been recently pushing back on him as well.
Last Thursday, we reported:
Republican Congressman Jim Jordan (OH) blasted Dr. Fauci during a hearing today for his stance on COVID-19 restrictions and continued mask-wearing as more and more Americans are becoming tired of wearing masks and following CDC guidelines.
A curious Jim Jordan wanted to know when mask-wearing and COVID guidelines could end and what exactly has to happen in order for in his words, our liberty to be restored. Jordan asked, "What is 'low enough'? Give me a number!". That was a response to when Dr. Fauci said that COVID numbers have to be low however didn't give an exact number on the answer to how low which angered the passionate conservative.
Rep. Jordan went on, "Fifteen days to slow the spread turned into one year of lost liberty,". However, Dr. Fauci didn't see it the same way as he responded, "You know, you're indicating liberty and freedom, but I look at it as a public health measure to keep people from dying and going to the hospital."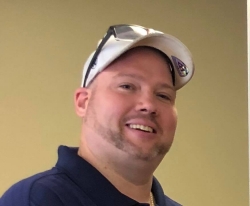 Latest posts by David Caron
(see all)