Since being elected to Congress this month, Colorado Republican Lauren Boebert has followed through on what she said she would do when running for Congress, be a counter voice to 'The Squad' and specifically AOC.
Today, Boebert showed off one of the new gifts that she received that came with the new job. "Incoming I would have NEVER believed all freshman Congressmen received a copy of the Constitution as part of orientation," she quipped.
Boebert then added that the reason for being incredulous is because she wondered "what Alexandria Ocasio-Cortez & Ilhan Omar did with their copies!"
Another incoming freshman Republican Congresswoman, Georgia's Marjorie Taylor Greene offered Boebert some examples of what she believes happened to their copies.
Greene suggested, "They probably burned them in their violent Antifa/BLM riots they organized this year."
"AOC wants BIG Gov & HIGH taxes to pay for her Socialism & Green New Deal. Ilhan Omar wants to sell out our country and make deals with Iran," Greene continued.
Greene concluded and said that she believes "They clearly don't love our freedoms like we do!"
They probably burned them in their violent Antifa/BLM riots they organized this year.@AOC wants BIG Gov & HIGH taxes to pay for her Socialism & Green New Deal.@IlhanMN wants to sell out our country and make deals with Iran.

They clearly don't love our freedoms like we do! https://t.co/3GTta8OU4n

— Marjorie Taylor Greene 🇺🇸 (@mtgreenee) November 30, 2020
On Friday, Boebert responded to a New York Post article that stated that "Dr. Fauci, Andrew Cuomo, AOC nominated for Time's 'Person of the Year'"
Boebert asked if the competition if instead "Is this for 'Communist Person Of The Year' and they just didn't update the title yet?"
Is this for "Communist Person Of The Year" and they just didn't update the title yet? https://t.co/HAq85KDrcM

— Lauren Boebert (@laurenboebert) November 27, 2020
When running for Congress, Boebert claimed that she was "absolutely running against her" and that she was "ready to be the one that steps up for conservative values and takes on AOC."
Possible House GOP primary brewing upset in Colorado. @laurenboebert leads @RepTipton in CO-3. When Boebert got into the race, she couldn't really tell me where she disagreed with Tipton, she just wanted to go to Congress to battle @AOC. https://t.co/5xsCStvxgj #copolitics #9News

— Kyle Clark (@KyleClark) July 1, 2020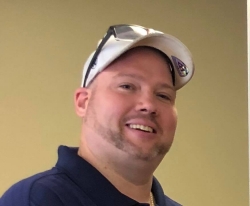 Latest posts by David Caron
(see all)