President Trump turned 74 today and many, including Press Secretary Kayleigh McEnany and Eric Trump, took to Twitter to wish him a "Happy Birthday." Left wing Twitter users though, clearly upset that Trump is the president, decided to use the occasion to talk about former President Obama.
Happy Birthday to President @realDonaldTrump! It is a true honor to work for this President and to see his leadership, unparalleled work, and tremendous love for and dedication to the American People!
Happy #ObamaDay! pic.twitter.com/XbHxosf9nA

— Lesley Abravanel? (@lesleyabravanel) June 14, 2020
Happy Birthday Dad! We love you very much! @realDonaldTrump
June 14, 2020
From Variety:
Rather than celebrate President Trump's birthday on Sunday, many Twitter users used the day to honor President Obama with the hashtag "All Birthdays Matter."
Several phrases began trending on Twitter early on Sunday, including "Obama Day June 14th," "Obama Appreciation Day," "Obama Day USA" and "Happy Birthday Obama," in addition to "All Birthdays Matter."
Some celebrities and politicians joined the trend, including George Takei, Ken Jeong, Billy Baldwin and others.
"I'd say happy birthday to Donald on his special day, but after all, #AllBirthdaysMatter," Takei wrote. Later, he added "Oh, how you are missed, Mr. President. What do you miss most about Barack Obama, friends? #ObamaDayJune14," along with a video of the former president.
Conservative Activist Chandler Crump blasted the trend, saying that "They have absolutely NO right to call themselves patriots."
On the President's birthday, they praise Obama. On the birthday of the United States Army, they burn the American flag and form autonomous zones separate from our nation. They have absolutely NO right to call themselves patriots.
On the President's birthday, they praise Obama.

On the birthday of the United States Army, they burn the American flag and form autonomous zones separate from our nation.

They have absolutely NO right to call themselves patriots.

— Chandler Crump (@realCCrump) June 14, 2020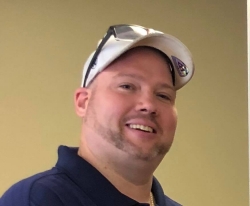 Latest posts by David Caron
(see all)