During a recent appearance on Glenn Beck's podcast, legendary comedian Rob Schneider made it clear that he is not backing down from being an outspoken conservative.
During the appearance, Schneider explained why he had to escape the "Democratic stranglehold," as he explained that the party is "no longer protecting the rights of the individual."
As a former "Saturday Night Live" cast member, Schneider also took aim at that show, which he said was "over" when Kate McKinnon mourned Hillary Clinton's 2016 loss onstage that night by unironically singing Leonard Cohen's "Hallelujah."
Schneider was asked if he would be "willing to lose it all" for his political beliefs by Beck to which he replied, "Absolutely."
"I don't care about my career anymore," Schneider insisted.
Former "The Mandalorian" actress Gina Carano, who was canceled for her conservative views, expressed her support for Schneider in a tweet where she declared, "I'll fly with ya" along with a white heart.
? I'll fly with ya. @RobSchneider https://t.co/foo399A40B

— Gina Carano ? (@ginacarano) August 30, 2022
In a tweet yesterday, Schneider doubled down as he shared a selfie of himself onstage in front of an audience.
"I prioritize supporting a country that provides the same Freedoms for my children that made my career possible," Schneider asserted.
Schneider made it clear that "This legacy to me is more important to me than the next chapter of my career."
I prioritize supporting a country that provides the same Freedoms for my children that made my career possible. This legacy to me is more important to me than the next chapter of my career.
Love,
Rob pic.twitter.com/DsQiIaSnoe

— Rob Schneider (@RobSchneider) August 31, 2022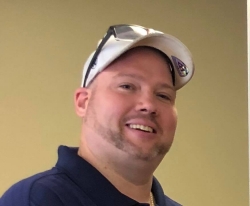 Latest posts by David Caron
(see all)