Fox News contributor and civil rights attorney Leo Terrell responded to the news that the videotape of the five Memphis police officers beating Tyre Nichols will be released today in a tweet last night.
Terrell asked why that videotape is being released to the public before the one from the Paul Pelosi home invasion.
It was recently announced that the San Francisco Superior Court is set to release video and audio of the Paul Pelosi attack today as well following a judge's order.
"I have a question. Why is the video tape of the five police officers responsible for the death of Tyre Nichols being released to the public before the videotape of the home invasion involving Paul Pelosi?" Terrell wondered.
I have a question. Why is the video tape of the five police officers responsible for the death of Tyre Nichols being released to the public before the videotape of the home invasion involving Paul Pelosi?

— TheLeoTerrell (@TheLeoTerrell) January 26, 2023
Prior to that, Terrell shared a series of tweets calling out Black Lives Matter and other "race hustlers" regarding the Memphis incident:
"Attention Ben Crump, Al Sharpton , Black Lives Matter and Joy Reid. The Memphis Police Chief is a black female! Any comment?"
"Attention BEN CRUMP and AL SHARPTON: Are you going to play the race card in the #TyreNichols murder case?"
"Attention #BlackLivesMatter : Five Black Police Officers are charged with the murder of #TyreNichols ! ANY COMMENT?"
"Attention Democrats: Police misconduct comes in all colors!"
"Five Black Memphis Police Officers are facing murder charges for the death of Tyre Nichols. Cannot wait to hear JOY REID's comments tonight on #MSNBC"
Terrell also retweeted a response to the first tweet that asked, "The five Black Officers are: White supremacists right?"
The five Black Officers are: White supremacists right?

— 🇺🇲☣️Fritz-Riese🏴‍☠️🇩🇪 (@fritz_riese) January 26, 2023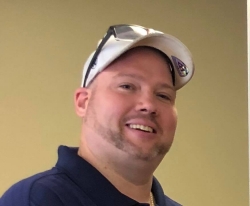 Latest posts by David Caron
(see all)