Actress Jamie Lee Curtis yesterday endorsed U.S. House Rep Adam Schiff (D-CA) for U.S. Senate on the same day that he announced his candidacy.
The endorsement from Curtis comes after a portrait controversy involving a child in a tub that was caught hanging in an office that she had furnished.
Curtis had shared a picture of the office on Instagram, which used chairs from her recent film "Everything Everywhere All at Once."
In the background, was the portrait that included the picture from photographer Betsy Schneider's image of a child in a makeshift bathtub.
Curtis ultimately took the post down and issued an apology that said, "I took down the post because I didn't want to keep something up that upset anyone."
In regard to her endorsement of Schiff, Curtis quote tweeted his announcement and declared in all caps, "MY CHOICE FOR CALIFORNIA SENATE @RepAdamSchiff."
As we previously reported, Schiff shared a video that referenced former President Donald Trump within the first 10 seconds of the tweet announcing his candidacy.
"Our democracy is at great risk. Because GOP leaders care more about power than anything else," Schiff claimed in the tweet.
Schiff added, "And because our economy isn't working for millions of hard working Americans. We're in the fight of our lives—a fight I'm ready to lead as California's next U.S. Senator."
MY CHOICE FOR CALIFORNIA SENATE @RepAdamSchiff https://t.co/VkzVBfcsDl

— Jamie Lee Curtis (@jamieleecurtis) January 26, 2023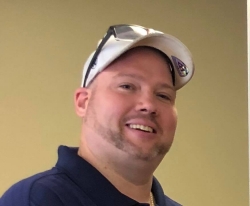 Latest posts by David Caron
(see all)