Trevor Noah opened up during an interview with CBS' "60 Minutes" interview with Leslie Stahl that aired tonight.
In the interview, Noah claimed that when he became the host of Comedy Central's "The Daily Show," "People didn't even know me and they hated the idea of me."
Stahl then responded, "But you did have a savior… Donald Trump."
"Once (Noah) found his foil, his ratings began to improve and he realized he could connect American politics to his background in South Africa," Stahl explained while playing clips of Noah mocking Trump.
Stahl then discussed how Noah grew up in Johannesburg during "apartheid" and said that he "always felt like an outsider."
"To be with your father who was white, that was a crime?" Stahl asked.
Noah told her, "Yeah, this was the law that forbade anybody of the different races from mixing."
After the two discussed how Noah's grandfather used to call him "Mastah," Noah claimed that he was "pandemic before pandemic existed" due to apartheid.
"People didn't even know me and they hated the idea of me," Trevor Noah says about the beginning of his tenure as host of Comedy Central's "The Daily Show." https://t.co/yGPSklcDPD pic.twitter.com/6dYc01unxh

— 60 Minutes (@60Minutes) June 19, 2022
"When Trevor Noah was offered the host chair at 'The Daily Show,' he says it meant taking a pay cut and giving up his life on the road. It also provided him with a more permanent home."
When Trevor Noah was offered the host chair at "The Daily Show," he says it meant taking a pay cut and giving up his life on the road. It also provided him with a more permanent home. https://t.co/yGPSklufed pic.twitter.com/Wn4oQFuFai

— 60 Minutes (@60Minutes) June 19, 2022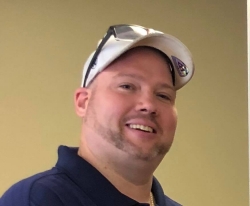 Latest posts by David Caron
(see all)