Comedian Terrence K. Williams went all out in a recent video where he mocked White House press secretary Karine Jean-Pierre for not having "anything to say" about the baby formula shortage.
Williams dressed up in a similar manner to Jean-Pierre for the skit and even pretended to be flipping through a notebook as she did while he played a clip of her awkward response to a question from a reporter.
"Oh my goodness, how you the press secretary and don't got nothing to say to the press?" Williams wondered.
Williams then said, "These people don't know what they doin', don't know what they talkin' about, don't know what… so what plans do y'all have? Let me see real quick, let me find the plan… We don't have no plans right now. What kind of answer is that?"
"And I'm not just laughing at that, I'm laughing that I look just like her Williams added before the video concluded.
Who Wore it Better ? Someone come take my phone. I need to stop 😂 pic.twitter.com/PJiArXI16t

— Terrence K. Williams (@w_terrence) June 20, 2022
As we previously reported, a question about the baby formula shortage left Jean-Pierre stumped as she flipped through her binder for 20 seconds before admitting that she doesn't have "anything new."
Jean-Pierre was asked during her daily press briefing, "What is the latest update the White House has received on the baby formula situation across the country?"
"Yeah, let me see if I have anything new for you on that, because I think it has been a couple of days since we have been asked that question," Jean-Pierre responded while flipping through her binder.
Jean-Pierre eventually gave up and told the reporter, "I don't have anything new, I know we made some announcements last week, I just don't have them in front of me."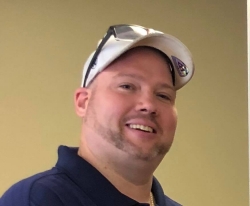 Latest posts by David Caron
(see all)