The 45th President Donald Trump has been cleared by New York Judge Arthur Engoron on a contempt of court charge that had previously been levied.
A June 21 filing by an attorney for New York Attorney General Letitia James' office said it supported lifting the contempt charge, not because they were happy with the explanations received, but "because it is not apparent what else, if anything, [Trump] and his counsel can be ordered to do."
Alina Habba, an attorney for Trump, said in a text message, that while they are pleased that the court lifted the contempt charge, "we maintain that it was wholly unwarranted and improper in the first place."
"We will push ahead with our appeal to secure justice for our client," Habba added.
The $110,000 that was paid in fines last month will be held in escrow while Trump appeals the original court order that found him in contempt on April 25.
Liberals fumed on Twitter over the news, with some suggesting that the judge had perhaps been paid off, while others believe that Trump always gets away with things.
"This is just so f*cked up, witches do your worse so we can get this man (in) prison, he will (destroy) America, cast and cast hard..calling it a fraud investigation is bullsh*t.."
This is just so fucked up, witches do your worse so we can get this man n prison, he will distroy America, cast and cast hard..calling it a fraud investigation is bullshit..https://t.co/kxYTneZNEv

— Darklady ???? (@Darklad52150228) June 30, 2022
"I AM SO SICK OF THIS SH*T!!! This scumbag gets off the hook every time. I refuse to follow any judge's order for the rest of my life. If Donald Trump doesn't have to follow the law, neither do I!"
https://t.co/R9N0BpbeKX I AM SO SICK OF THIS SHIT!!! This scumbag gets off the hook every time. I refuse to follow any judge's order for the rest of my life. If Donald Trump doesn't have to follow the law, neither do I! ??

— #DonnaBidenMyPrez (@Beatles0223) June 30, 2022
"This mofo gets away with EVERYTHING."
This mofo gets away with EVERYTHING. https://t.co/B2jCKc6eZK

— Barbara Malmet (@B52Malmet) June 30, 2022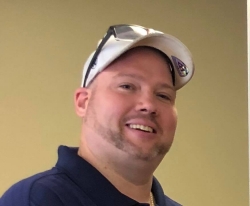 Latest posts by David Caron
(see all)