Lame duck U.S. Congresswoman Liz Cheney was given an appearance yesterday on ABC's "This Week," despite her recent primary defeat.
Cheney used the time on the program to take shots at two GOP U.S. Senators who would have no trouble winning primaries at this point.
U.S. Sens. Josh Hawley (R-MO) or Ted Cruz (R-TX) were the targets of Cheney's ire as she said it would be "very difficult" for her to support them after they objected to Electoral College votes on Jan. 6, 2021.
Cheney explained that "Both of whom know exactly what the role of Congress is in terms of our constitutional obligations with respect to presidential elections, and yet both of whom took steps that fundamentally threatened the constitutional order and structure in the aftermath of the last election."
"So in my view, they both have made themselves unfit for future office," Cheney declared.
Cheney also insisted that both Ivy League-educated senators "know better."
Additionally, Cheney said that Florida GOP Gov. Ron DeSantis "is somebody who is, right now, campaigning for election deniers."
Act For America's Brigitte Gabriel responded to the interview in a tweet where she reported, "Liz Cheney says she's ashamed of Donald Trump, Ted Cruz, Josh Hawley, and Ron DeSantis and that they're all unfit to be President."
"Liz Cheney is not a conservative. No one should be defending her," Gabriel asserted.
Liz Cheney says she's ashamed of Donald Trump, Ted Cruz, Josh Hawley, and Ron DeSantis and that they're all unfit to be President.

Liz Cheney is not a conservative. No one should be defending her.

— Brigitte Gabriel (@ACTBrigitte) August 22, 2022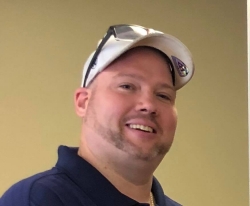 Latest posts by David Caron
(see all)