The superintendent of Loudoun County, Virginia, Scott Ziegler, claimed to have misunderstood a parent's question in June and apologized for the situation.
Additionally, School Board member Beth Barts announced her resignation today, though she didn't say whether it was related to the ongoing controversy.
In the apology, Ziegler said that he is "sorry that we failed to provide the safe, welcoming, and affirming environment that we aspire to provide."
"We acknowledge and share in your pain and we will continue to offer support to help you and your families through this trauma," Ziegler told affected students and families.
Barts said of the resignation, "This was not an easy decision or a decision made in haste. After much thought and careful consideration, it is the right decision for me and my family."
The Loudon father who was arrested at that June meeting, Scott Smith, said this week that his daughter was sexually assaulted in a girls' bathroom at Stone Bridge High School by a male student who was wearing a skirt.
An on-campus sexual assault was reported on the day Smith said his daughter was victimized according to the the Loudoun County sheriff's office,
Asra Q. Nomani tweeted about the resignation of Barts and said, "The first domino falls. @LCPSOfficial board member Beth Barts resigns. She is a ringleader of Chardonnay Antifa, oppressing parents like Scott Smith, the dad arrested as he tried to advocate for his daughter. This will not save her from investigations into her corruption."
Nomani, who has been covering the whole situation, also shared screenshots of the Facebook post that announced the resignation by Barts.
?The first domino falls. @LCPSOfficial board member Beth Barts resigns. She is a ringleader of Chardonnay Antifa, oppressing parents like Scott Smith, the dad arrested as he tried to advocate for his daughter. This will not save her from investigations into her corruption.??‍♂️?? pic.twitter.com/ASqILs8ZyG

— Asra Q. Nomani ?Mama Bear "Domestic Terrorist" ? (@AsraNomani) October 15, 2021
In another tweet, Nomani declared, "Supt Scott Ziegler must resign @LCPSOfficial. One hour before board member Beth Barts resigned, Ziegler tried to gaslight America. He and the board lied to parents and @biberajbb ran cover for them. They must all resign."
Supt Scott Ziegler must resign @LCPSOfficial. One hour before board member Beth Barts resigned, Ziegler tried to gaslight America. He and the board lied to parents and @biberajbb ran cover for them. They must all resign. https://t.co/lWZi7V6fn8

— Asra Q. Nomani ?Mama Bear "Domestic Terrorist" ? (@AsraNomani) October 15, 2021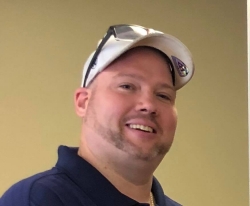 Latest posts by David Caron
(see all)