Virginia GOP Gov. Glenn Youngkin has triggered liberals as it has been reported that he has set up a special tip line for parents to report schools in the state that are teaching their kids critical race theory.
A special new "Help Education" email address was announced late Monday by Yougkin that he said will help enforce his first executive directive in office banning CRT.
Singer John Legend was among many liberals who encouraged his followers on Twitter to dishonestly flood the tip line with other calls.
"Black parents need to flood these tip lines with complaints about our history being silenced. We are parents too," Legend insisted.
While Legend and his liberal wife Chrissy Teigen have a large real estate portfolio, none of their holdings appear to be in Virginia.
Rather, they have swanky mansions and apartments in Beverly Hills, California and New York City, as well as some houses in Ohio, where Legend grew up.
Mary Trump, who has amassed quite a Twitter following by bashing her family, backed Legend's suggestion and in a quote tweet declared, "All day long."
All day long 👇🏼 https://t.co/RvkMD0EY9e

— Mary L Trump (@MaryLTrump) January 26, 2022
Youngkin told radio host John Fredericks that the tip line is "for parents to send us any instances where they feel their fundamental rights are being violated, where their children are not being respected (and) where there are inherently divisive practices in their schools."
"We're asking for input from parents to make sure we can go right to the source," Younkin explained, point to reports that a Fairfax County high school's lesson plan included playing "Privilege Bingo," where children who are white, Christian, male or from military families are all deemed "privileged."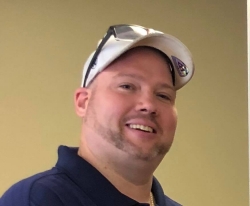 Latest posts by David Caron
(see all)