In a recent interview, Mary Trump named Jared Kushner as the possible informant who reportedly tipped off investigators prior to the Mar-a-Lago raid.
On the "Dean Obeidallah Show" it was pointed out by the host that "According to reporting, there was a Mar-a-Lago mole."
"Any guesses, who benefits the most by Donald Trump going to prison, there are so many?" he asked.
Trump responded, "It's so tough to choose, I want it to be all of them. I think we need to start with, who would have access to this stuff."
"I don't think Mark Meadows would have access to this stuff." Trump continued as he interjected, "I don't either."
Trump then suggested, "I think we need to look very hard at why Jared got two billion dollars. We need to look very hard at why he's been so quiet for so many months now."
"We need to think about at who could also be implicated in this that would need as big a play as turning Donald in, in order to get out of trouble or at least to mitigate the trouble they're in."
"It sounds like somebody in Jared's position. I'm not saying it's Jared, but it could be."
The Wall Street Journal previously reported that the raid was prompted by a tip to investigators about the possibility of additional classified documents.
Mary Trump points the finger at Jared Kushner as the Trumpworld mole. pic.twitter.com/OMEOP34twl

— Mike Sington (@MikeSington) August 13, 2022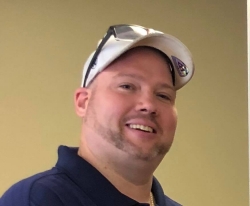 Latest posts by David Caron
(see all)