A hit-piece op-ed published by CNN yesterday shows just how quickly lefties are ready to turn on U.S. House Rep Liz Cheney (R-WY).
Cheney has been going to bat for Democrats who are clearly doing everything they can to try to prevent another presidential run by the 45th President Donald Trump.
The op-ed is from Jodi Enda, a Senior Fellow at the Center for American Progress, which describes itself as an "independent, nonpartisan policy institute that is dedicated to improving the lives of all Americans."
Looking beyond Tuesday's primary, Enda pointed out that Cheney may be positioning herself for a presidential bid.
"But who would support her?" Enda asked and explained that "The Democrats who fawn over her oppose pretty much everything Cheney stands for beyond Trump's threat to the union."
After previously laying out the case for why they would, Enda laid out the case for why Democrats would oppose a Cheney presidential bid:
"After all, she is a rock-ribbed Republican who voted with Trump 93% of the time (and with President Biden less than 18% of the time)."
"Cheney has been a staunch opponent of abortion rights and an advocate for gun ownership, though she was one of just 14 House Republicans to back a bipartisan bill on gun safety in June. She has opposed creating a path to citizenship for undocumented immigrants who came to the United States as children, strengthening the Voting Rights Act and reforming the police in the wake of George Floyd's murder. Like most of her Republican colleagues, she yearned to repeal Obamacare."
"On Friday, she extended her broad opposition to Biden's signature initiatives, voting against legislation to combat global warming, decrease the cost of prescription drugs, raise taxes on wealthy corporations and reduce the federal deficit. Democrats passed the bill without a single Republican vote."
"When she ran for the Senate in 2013 — a race she ultimately abandoned — Cheney voiced her opposition to same-sex marriage, though her own sister had married a woman the previous year. Mary Cheney said her sister previously supported her relationship, insinuating that she spouted anti-gay rhetoric to win votes in deep-red Wyoming. (Liz Cheney has since said she was wrong.)"
"And while, with words and attire, she has paid tribute to women's suffrage and to the young women who have testified about Trump's behavior on January 6, Cheney never has been a reliable advocate for women's rights. Just the opposite — she has voted against such feminist standards as paycheck fairness, reauthorization of the Violence Against Women Act and protecting pregnant employees from workplace discrimination. She was the only congresswoman of either party to oppose the creation of a women's history museum near the National Mall. Granted, she was one of eight House Republicans who voted to protect access to contraceptives this summer, but her position is less gutsy than pragmatic, as it places her comfortably in the American mainstream."
"It seems highly unlikely then, that the feminists who extol her fearlessness in the face of the nation's biggest bully would catapult to the White House a candidate who has tried to thwart them at almost every turn. Ditto the progressives who love her heroism but loathe her policies. Perhaps some moderate Republican women and men would back her, but they are little more than a fading memory in a party now dominated by Trump loyalists."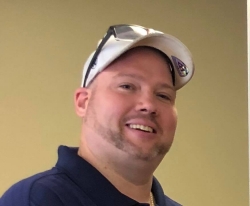 Latest posts by David Caron
(see all)