Senate Majority Leader Mitch McConnell released a statement earlier that Senator Richard Burr is stepping down as Senate Intelligence Committee Chairman during the investigation into potential insider stock trading.
JUST IN: Sen. Burr stepping down as Senate Intel Cmte. chairman during investigation into stock trades, Senate Majority Leader McConnell says. pic.twitter.com/OfgR08qnv4

— NBC News (@NBCNews) May 14, 2020
Last night, reports indicated that the FBI served a warrant and Burr's cell phone was seized, as well as having his house searched.
Given that news, it's not surprising that he chose to do this, although Senate Minority Leader Charles Schumer had said earlier today that it was "premature" for him to call for Burr to step down as chairman. Clearly, they wanted to get ahead of such a call.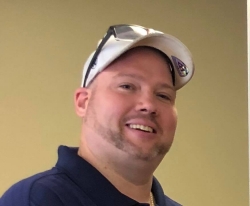 Latest posts by David Caron
(see all)