President Trump is hearing the call by many to get to the bottom of what happened with the investigations into his administration after he took office. Politico reported that Senator Lindsey Graham had said that he wasn't "anticipating calling President Obama" in front of the Senate.
That didn't sit well with Trump and he took to Twitter this morning to implore Graham to call the former president saying, "No more Mr. nice guy." He said that Obama would be the "first person" he would "call to testify." He believes that Obama, "knew everything."
If I were a Senator or Congressman, the first person I would call to testify about the biggest political crime and scandal in the history of the USA, by FAR, is former President Obama. He knew EVERYTHING. Do it @LindseyGrahamSC, just do it. No more Mr. Nice Guy. No more talk!
If I were a Senator or Congressman, the first person I would call to testify about the biggest political crime and scandal in the history of the USA, by FAR, is former President Obama. He knew EVERYTHING. Do it @LindseyGrahamSC, just do it. No more Mr. Nice Guy. No more talk!

— Donald J. Trump (@realDonaldTrump) May 14, 2020
Graham appeared on Sean Hannity's show on Fox News last night and said, "I find it unbelievable that the outgoing administration was surveilling the incoming administration. That is incredibly wrong, at the minimum unethical."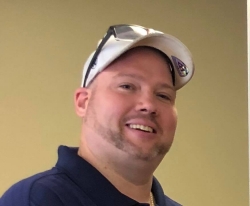 Latest posts by David Caron
(see all)