Senate Minority Leader Mitch McConnell (R-KY) declared yesterday that Senate Republicans will support Senator Lisa Murkowski (R-AK), who is up for reelection next year.
When asked by CNN if the National Republican Senatorial Committee would back Murkowski, even after former President Trump advocated for the the to GOP "get rid of" the 17 Republicans in Congress who voted against him during his second impeachment, McConnell replied "Absolutely."
McConnell also said that he didn't believe Trump's considerable influence could make it harder for Murkowski to win reelection, responding with a firm "No" when asked.
Murkowski is the only Senate Republican of the seven who voted to convict Trump of inciting the January 6 siege on the Capitol, in a state he won by about 10 points last year.
House Minority Leader Kevin McCarthy (R-CA) didn't respond when asked yesterday by CNN if he agreed with Trump that members who voted to impeach him should be primaried and purged from the party.
Last month, Republican officials in at least five Alaska state House districts approved resolutions of censure against Murkowski, and many of those officials said they believe the state party also will consider a resolution denouncing her.
From Anchorage Daily News:
The resolutions are at least partially motivated by Murkowski's support for the impeachment of President Donald Trump, but several sponsors expressed wider discontent with the senator.
The districts' actions set up a collision course with the state Republican Party organization, where chairman Glenn Clary has supported a "big tent" approach to party membership.
"If we're going to win this game, if you will, or win at politics and maintain our freedoms … then we're going to have to band together and not splinter ourselves," he said during a Jan. 26 talk radio interview.
Republican officials in other states have expressed their disapproval of elected Republicans who supported impeachment, but Alaska's Republican organization has remained relatively quiet until recently.
"I think the party will do what it may do. We've seen it happen in other states where my Republican colleagues who voted to convict have seen that pushback from within the party," Murkowski said.
"I stand my ground. If I had to take that vote again, I would vote to uphold my oath of office. And, if the party is to censure me because they felt that I needed to support the party, they can make that statement, but I will make the statement again that my obligation is to support the Constitution that I have pledged to uphold, and I will do that, even if it means I have to oppose the direction of my state party."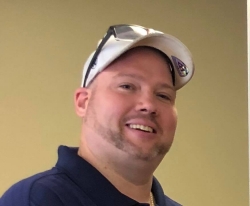 Latest posts by David Caron
(see all)