As the sexual harassment allegations against New York Democratic Governor Andrew Cuomo mount, various politicians are weighing in and now his brother, CNN host Chris Cuomo has as well.
In a bizarre statement at the beginning of his show tonight, Cuomo said, "Before we start tonight, let me say something that I'm sure is very obvious to you who watch my show and thank you for that."
"You're straight with me, I'll be straight with you. Obviously, I'm aware of what's going on with my brother and obviously, I cannot cover it because he is my brother," Cuomo continued.
Cuomo explained, "Now, of course, CNN has to cover it, they have covered it extensively and they will continue to do so."
"I have always cared very deeply about these issues, and profoundly so, I just wanted to tell you that. There is a lot of news going on that matters, also, so let's get after that," Cuomo added.
CNN's Brian Stelter tweeted a clip of the statement and many who responded pointed out that he previously had interviewed his brother, including just last year, as we reported.
One Twitter user, "Lee," summed it up in his response and said, "But Chris has has covered his brother before, he's interviewed him on his show during the start of covid, that's where this all makes CNN look rather foolish."
But Chris has has covered his brother before, he's interviewed him on his show during the start of covid, that's where this all makes CNN look rather foolish.

— Lee (@EDWARDS85L) March 2, 2021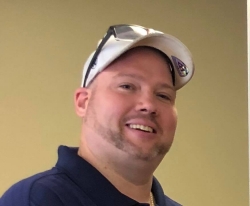 Latest posts by David Caron
(see all)