Former White House press secretary Kayleigh McEnany said today credited her former boss, former President Trump, for not having to do a "ton of circling back" with reporters, referencing Biden's press secretary Jen Psaki's go-to line when she can't directly answer questions.
McEnany reacted to a "Fox & Friends" montage of Psaki saying she would "circle back" with various reporters during her six weeks thus far in the position, saying that she had the advantage of knowing where Trump stood on issues.
Taking the high road, McEnany said, "I wish Jen Psaki all the best, it is a very hard job but that being said, we took great pains in our administration to do hours and hours of research beforehand, days sometimes."
"I always knew where my boss stood. Unlike other press secretaries who maybe didn't have walk-in privileges, I could walk in at any time … I always knew where his head was at, so I didn't have to a ton of circling back because President Trump gave a lot of access to me," Psaki explained.
At Tuesday's White House press briefing, a reporter told Psaki, that there was "A little bit of news on the media front" as her predecessor had "just signed on as a Fox News contributor."
That reporter wondered if Psaki had "any good wishes for her, advice, and if she does have a show, if [would she] be willing to go on it?"
Psaki responded, "Sure, I've done Fox News Sunday twice now.  I'm happy to go on a range of shows." Fox News Sunday is hosted by Chris Wallace, who is arguably the most moderate anchor at the news channel.
"I will say that I knew Kayleigh a little bit, not well. I met her when we were both CNN contributors and we did a few shows — I'm not sure how many — together," Psaki continued.
Psaki added, "Like many Americans, we disagree on political issues, but we talked about our families, our spouses, sports, all sorts of things in the green room, and I certainly wish her the best in her future endeavors."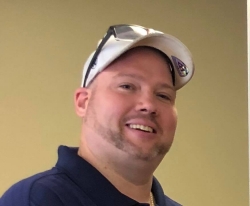 Latest posts by David Caron
(see all)