Earlier today, New York Senator Chuck Schumer took to Twitter to criticize President Trump in regards to COVID-19 for, in his opinion, not having "an adequate national testing strategy."
Recently, he defended NYC Mayor Bill De Blasio and NY Governor Andrew Cuomo despite the governor's nursing home scandal and the mayor's anti-Semitic criticisms.
"I think the governor and [Mayor Bill de Blasio], frankly, have handled things very well," Schumer told MSNBC's Morning Joe yesterday. "We've been the epicenter of the crisis with so much going on and the issues of hospitals and nursing homes were very hard to manage. I think they managed it well."
White House Press Secretary Kayleigh McEnany wasn't having it and called the claim "false." She said that the "strategic approach to testing has been outlined at length by experts" and that they have "advised states on how to implement" the approach.
She said that thanks to the president's leadership, "testing supplies are available to allow ALL states to safely enter phase one of the Opening Up America Again guidelines."
Thanks to the leadership of President @realDonaldTrump, testing supplies are available to allow ALL states to safely enter phase one of the Opening Up America Again guidelines. https://t.co/JVp6glxMYn

— Kayleigh McEnany (@PressSec) May 20, 2020
She followed that up by giving figures on the testing that has been done, pointing out that "The U.S. has conducted over 12.2 million tests – more than any country in the world by far!" She continued by saying that "we are now seeing DECREASE in the positivity rate even as testing increases."
She finished it off by saying that the "Administration will continue our data-driven approach to strategic testing!"
The Trump Administration will continue our data-driven approach to strategic testing!

— Kayleigh McEnany (@PressSec) May 20, 2020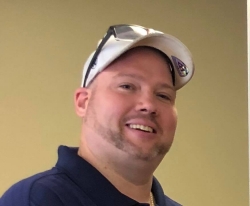 Latest posts by David Caron
(see all)