Attorney General Merrick Garland announced today that the federal government has filed civil rights charges against four current and former Louisville police officers over the drug raid that led to the death of Breonna Taylor.
In announcing the charges, which include unlawful conspiracy, use of force, and obstruction of justice, Garland declared, "Breonna Taylor should be alive today."
Left-wing activists gathered in a downtown Louisville, Kentucky park following the announcement and chanted: "Say her name, Breonna Taylor!"
The attorney for Taylor's family Benjamin Crump said of the announcement, "Thank God that Kentucky Attorney General Daniel Cameron did not get the last word in regard to justice for Breonna Taylor."
"We have always said this was a conspiracy to cover up the death of Breonna Taylor. Today the Justice Department put forth the charging documents to show we weren't crazy," Crump insisted.
Cameron had charged Hankinson with one count of wanton endangerment and a jury found him not guilty in March.
Left-wing activists wanted Cameron to issue greater charges but he went with the recommendations from the grand jury at the time.
"BREAKING: Attorney General Merrick Garland announces that the Justice Department has charged four current and former Louisville Metro Police Department officers with federal crimes related to death of Breonna Taylor."
BREAKING: Attorney General Merrick Garland announces that the Justice Department has charged four current and former Louisville Metro Police Department officers with federal crimes related to death of Breonna Taylor. https://t.co/FxLIdU6VVh pic.twitter.com/V6GL82ELNP

— ABC News Politics (@ABCPolitics) August 4, 2022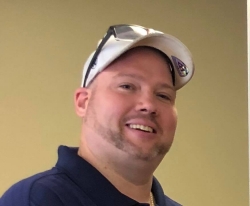 Latest posts by David Caron
(see all)