CNN parent Warner Bros. Discovery's stock has sunk big in extended hours trading as the media conglomerate reported its first quarterly report since a $43 billion merger as the company battles consolidation challenges.
The report showed a jaw-dropping $3.42 billion loss for the quarter as the company fell short of revenue expectations, bringing in only $9.82 billion versus the $11.91 billion expected.
According to the New York Times, CNN "is on a pace to drop below $1 billion in profit for the first time in years, according to people familiar with its operations, amid steep declines in TV viewership."
CNN's new chairman Chris Licht told employees not to concern themselves with ratings at the start of his tenure, but now, three months into Mr. Licht's tenure, "the network finds itself facing big questions about how it can continue to expand its business with its moonshot streaming service dead and the traditional TV business in structural decline."
Analysts anticipate messy quarters to come as Warner Bros. Discovery works to integrate the two businesses, drive free cash flow, and deleverage its balance sheet, Yahoo! Finance reported.
According to a May report, Warner Bros. Discovery previously said it expects to slash $3 billion worth of costs over the next two years, and distribute those savings into streaming content.
In July, "The Lead with Jake Tapper" was the only program to crack the top 25 cable news programs as Fox News and MSNBC occupied the other 24 slots.
As we reported earlier, with $90 million spent on a "Batgirl", Warner Bros. Discovery officially announced they were killing the movie post filming. The movie was nixed after test screenings ratings came back abysmal.
The decision has sent leftists into a frenzy, as one accused him of being a "far-right wing sympathizer" in a tweet.
"Me yesterday: Wow, this cancelling of this specific movie feels very targeted. Weirdos: WHY YOU MAKE EVERYTHING POLITICAL??? Today: *Turns out David Zaslav is a far-right wing sympathizer who only hires white men* Me: [Boy do I hate being right all the time]"
Me yesterday: Wow, this cancelling of this specific movie feels very targeted.

Weirdos: WHY YOU MAKE EVERYTHING POLITICAL???

Today: *Turns out David Zaslav is a far-right wing sympathizer who only hires white men*

Me: pic.twitter.com/8RhutKrBMS

— Carol Anne Talks Comics! 🏳️‍⚧️🏳️‍🌈 (@AnneComics) August 3, 2022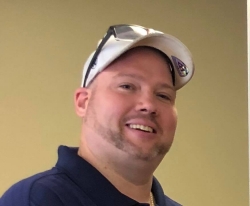 Latest posts by David Caron
(see all)