The pursuit of superstar Quarterback Tom Brady has caused the NFL's Miami Dolphins to face consequences after an NFL-led investigation determined the team used "unprecedented" tampering.
The team's pursuit of Head Coach Sean Payton was also a part of the repercussions that were handed down which included the stripping of draft picks and the team's owner being suspended.
In what most would consider a harsh punishment, the Dolphins will be docked their first-round selection in the 2023 draft and their third-round selection in the 2024 draft.
Additionally, the NFL has suspended Stephen Ross through week 6, Oct. 17, and he was also fined $1.5 million. 
ESPN's Sarah Spain noted in a tweet, "Tom Brady has been involved in all 3 forfeited first round picks in NFL history:"
"'08 Pats – Illegally videotaping Jets coaches' signals on the sideline during a '07 game"
"'16 Pats – Deflating footballs used in the '14 AFC Championship"
"'22 Dolphins – Tampering with Brady, Payton"
It would be hard, however, to blame Brady for this situation based on the fact that he was the one being pursued.
Tom Brady has been involved in all 3 forfeited first round picks in NFL history:

'08 Pats – Illegally videotaping Jets coaches' signals on the sideline during a '07 game
'16 Pats – Deflating footballs used in the '14 AFC Championship
'22 Dolphins – Tampering with Brady, Payton

— Sarah Spain (@SarahSpain) August 2, 2022
Host of the Dolphinstalk.com podcast, Tom Ernisse, also weighed in on the situation as he pointed out that "NFL finds the Dolphins talking to Tom Brady and Sean Payton is more detrimental to the game than a sexual predator. Wild"
It would appear that Ernisse was referring to Cleveland Browns' Quarterback DeShaun Watson, who was suspended 6 games for "nonviolent sexual assault."
NFL finds the Dolphins talking to Tom Brady and Sean Payton is more detrimental to the game than a sexual predator.

Wild

— Tom Ernisse (@DolphinsTalkTom) August 2, 2022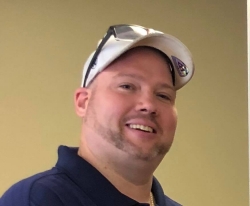 Latest posts by David Caron
(see all)